Time
8:00 am - 9:00 am
Cost
Free
Virtual Discussion: Report on Taiwan Healthcare Policies and U.S.-Taiwan Relations
On February 24, 2021, the US-Taiwan Business Council published a strategic report on the healthcare industry in Taiwan. The report examines outstanding regulatory and other matters in the pharmaceutical and medical device industries, and looks at potential future opportunities for U.S.-Taiwan bilateral cooperation within the healthcare field.
To launch the report, the Council hosted a virtual event to discuss Taiwan healthcare policies and U.S.-Taiwan relations. We welcomed an excellent panel of experts to discuss these important issues, and thank those who joined us for an interesting discussion. The event was live streamed on YouTube.
Download Report: Taiwan Healthcare Policies and U.S.-Taiwan Relations
Agenda
8:00 am – 8:05 am
Host Opening Remarks & Introductions
Rupert Hammond-Chambers, President, US-Taiwan Business Council
8:05 am – 8:10 am
Moderator Comments
Joseph Damond, Executive Vice President, International Affairs, Biotechnology Innovation Organization (BIO)
8:10 am – 8:20 am
Panel Remarks
Dr. Mark L. Kao, President, Taiwanese American Association of Biotechnology (TAAB)
Download Dr. Mark Kao's Event Presentation
8:20 am – 8:30 am
Panel Remarks
Christina Lin, Taiwan Country Manager, Varian Medical Systems, Inc.
8:30 am – 9:00 am
Intra-Panelist Discussions & Audience Q/A
(Written audience questions)
Panelists
Joseph Damond
Executive Vice President, International Affairs, Biotechnology Innovation Organization (BIO)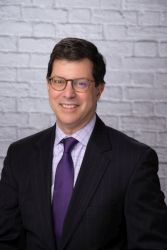 As Executive Vice President for International Affairs at the Biotechnology Innovation Organization (BIO), Mr. Damond is responsible for developing and implementing the industry association's program of international advocacy and outreach, including the areas of trade policy and foreign government relations.
Prior to taking his position at BIO, Mr. Damond was Vice President for International Government Relations in Pfizer's Washington Office from 2006-2011. In that capacity, he was responsible for managing and coordinating Pfizer's international trade issues with the Administration and Congress.
Prior to his appointment at Pfizer in 2006, Mr. Damond was with the Pharmaceutical Research and Manufacturers of America (PhRMA) for five years. As PhRMA's Deputy Vice President for International Affairs, he was responsible for managing PhRMA's programs with respect to market access barriers that affect the research-based pharmaceutical industry, as well as managing PhRMA's Asia and Japan programs.
Before coming to PhRMA, Mr. Damond spent 12 years as a trade negotiator at the Office of the United States Trade Representative, where his last assignment, from 1999-2001, was as Deputy Assistant U.S. Trade Representative for Asia and Pacific/APEC Affairs. During this time, he was also chief negotiator of the historic U.S.-Vietnam Bilateral Trade agreement, completed in July 2000. Prior to his time at USTR, Mr. Damond also spent four years at the U.S. Commerce Department, working on bilateral and multilateral trade negotiations.
Mr. Damond received his Master's degree from Princeton University's Woodrow Wilson School of Public and International Affairs in 1985, and his undergraduate degree magna cum laude from Georgetown University, School of Foreign Service, in 1983.
Dr. Mark L. Kao
President, Taiwanese American Association of Biotechnology (TAAB)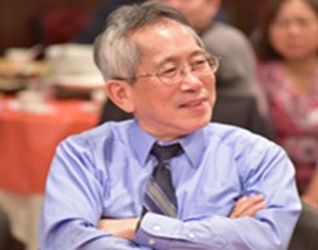 Mark Kao is a toxicologist graduated from North Carolina State University. He then went on to hold various research positions at NIEHS, Cornell University, Bayer, American Cyanamid, and Wyeth. He was the Scientific Director and a preclinical development leader at Janssen Pharmaceutical for almost two decades before retirement in 2020.
He is currently the Principal of Kao Preclinical Consulting Inc. and the President of Taiwanese American Association of Biotechnology (TAAB), formerly known as Taiwanese American Association of Pharmaceutical Sciences (TAAP).
Mark is also a consultant for several government agencies and private pharma companies in Taiwan.
Christina Lin
Taiwan Country Manager, Varian Medical Systems, Inc.
Christina Lin, Managing Director for Taiwan Varian Medical Systems, is responsible for driving business in the region including sales, marketing, service, and research collaborations.
Christina has deep expertise in radiation therapy, having worked in the sector for nearly 20 years. Before joining Varian Taiwan in 2018, she led sales and marketing for Varian's sole distributor in Taiwan. After joining Varian, she has been successfully facilitating a number of scientific research collaborations between Varian and radiation oncology experts. As part of these efforts, Christina has built up Varian's advanced radiation therapy school to help Taiwan's oncology experts promote their outstanding clinical experience to the world.
Under her leadership, Varian Taiwan has been selected as the Outstanding Foreign Company Winner of 2019 Golden Merchants Award in the R.O.C. She is currently the Vice Convener of the Committee on Instruments, which includes medical equipment, for the Importers and Exporters Association of Taipei.
Christina was born in Taiwan and received her bachelor's degree from the Department of Mass Communication at Tamkang University. Before her career in the medical industry, she worked in communications for the Eastern Broadcasting Company.