The US-Taiwan Business Council (USTBC) partnered with the Taipei Economic and Cultural Office in Chicago to host the "Fulfill APEC TMM: Innovation, Sustainability, and Mobility" sideline Forum on May 18, 2023. The event took place in the Mackinac Ballroom at the Detroit Marriott at the Renaissance Center in downtown Detroit, Michigan.
As part of the program, USTBC Vice President Lotta Danielsson provided opening remarks and served as a moderator on panel 1. Opening remarks began at 8:40 am ET and the morning panels – discussing innovation, sustainability, and mobility – were followed by a boxed lunch.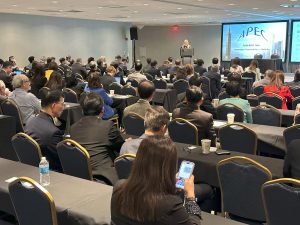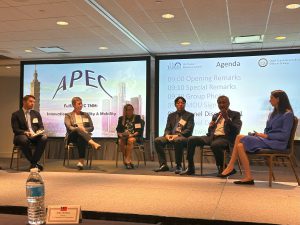 The Council thanks TECO Chicago and the other Forum partners for the opportunity to participate in this excellent exchange of views on these important topics.
The US-Taiwan Business Council is pleased by this opportunity to co-host the APEC sideline forum focusing on innovation, sustainability, and mobility with TECO Chicago. Taiwan remains a reliable and trustworthy partner for the United States on trade and economic issues – as evidenced by ongoing trade talks such as the 21st Century Trade Initiative, along with substantial bilateral investments by U.S. and Taiwan companies. The new economic cooperation MOU signed by Taiwan and Michigan further showcases the close collaboration with individual U.S. states. Taiwan's crucial role in the global technology supply chain – and by extension in the supply chain for U.S. businesses – underscores the many opportunities to further strengthen our partnership.

As we look to the future, USTBC sees prospects for expanded cooperation in many areas, including semiconductors, Artificial Intelligence, Electric Vehicles, 5G, and the digital economy. Taiwan can also serve as a partner for U.S. businesses on sustainability efforts and supply chain resilience, together building an environment that benefit workers, consumers, and businesses alike. USTBC looks forward to a lively exchange of views on these important topics. We also hope to see discussion on future initiatives – such as a potential Avoidance of Double Taxation Agreement or a more comprehensive Bilateral Trade Agreement – that would allow us to further build and strengthen U.S.-Taiwan economic and business ties.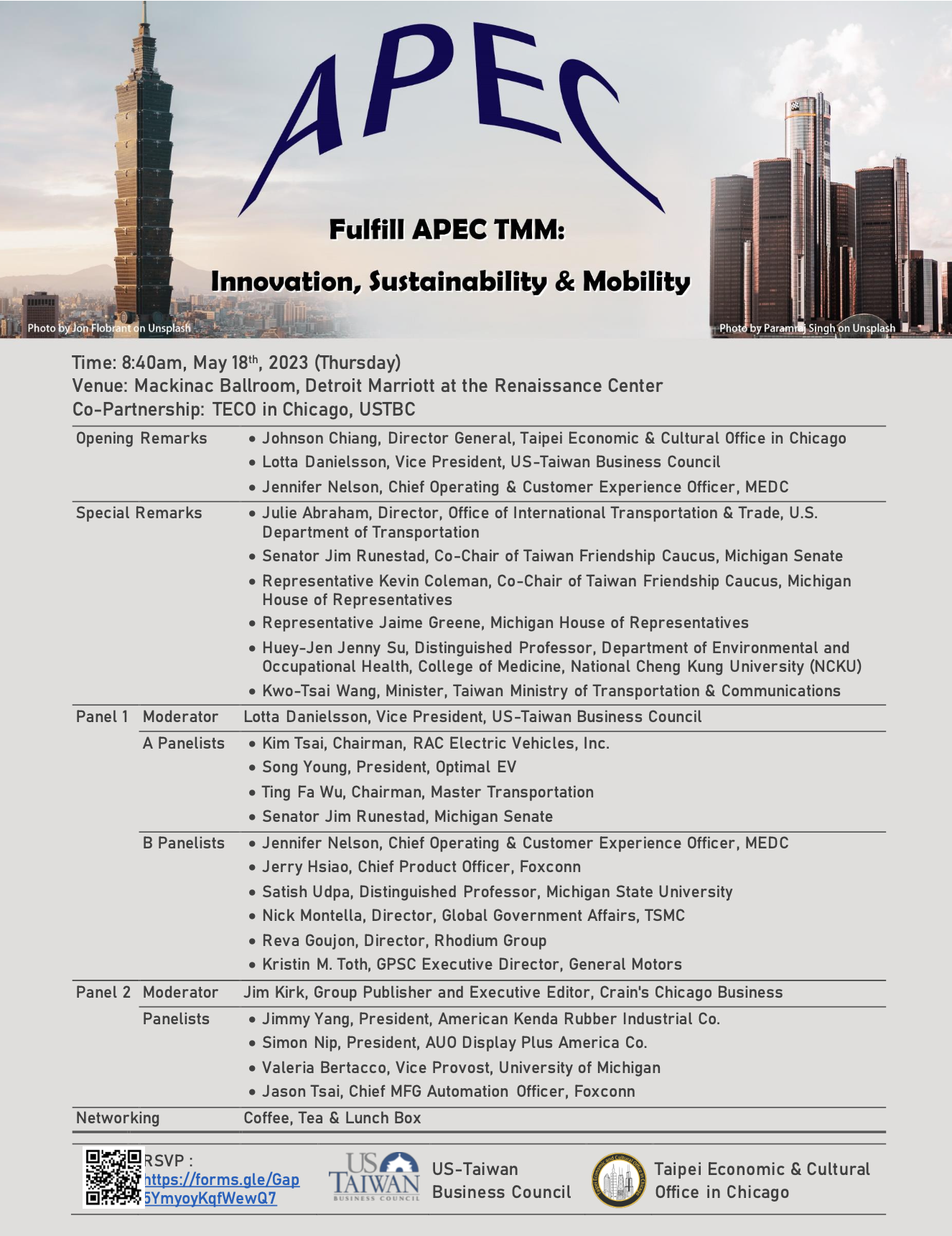 Event PDF: Fulfill_APEC_TMM