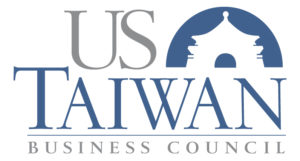 Press Release:
US-Taiwan Business Council Chairman Mike Splinter Meets Virtually with Taiwan Vice President William Lai
(Arlington, Virginia, January 29, 2022)
On January 29, 2022, US-Taiwan Business Council Chairman Mike Splinter and President Rupert Hammond-Chambers met virtually with Taiwan Vice President William Lai Ching-te as he transited through San Francisco. Vice President Lai was traveling home from Honduras, where he had attended the inauguration of President Xiomara Castro as a special envoy for Taiwan President Tsai Ing-wen.
USTBC Chairman Mike Splinter said, "Vice President Lai and I discussed the importance of U.S.-Taiwan trade, a potential future Bilateral Trade Agreement between our two countries, and the prospect of closer technology cooperation – particularly in semiconductors and on supply chain issues. We also agreed that Taiwan's inclusion in the Biden Administration's Indo-Pacific Economic Framework was a top priority."
Chairman Splinter went on to say, "The visit of Vice President Lai to the United States is a welcome reminder of the strength and importance of the U.S.-Taiwan relationship. Vice President Lai's leadership is most welcome on matters concerning U.S.-Taiwan relations and global trade, as well as on the necessity to involve Taiwan in global affairs. Taiwan should have a voice at the table, as issues and decisions impacting the island are of global importance."
The US-Taiwan Business Council looks forward to continuing our ongoing dialogue with the Tsai and Biden Administrations on ways to deepen the business, trade, and national security relationship between the United States and Taiwan.
About the US-Taiwan Business Council:
The US-Taiwan Business Council (www.us-taiwan.org) is a membership-based non-profit association, founded in 1976 to foster trade and business relations between the United States and Taiwan. The Council provides its members with business intelligence, offers access to an extensive network of relationships, and serves as a vital and effective representative in dealing with business, trade, and investment matters.